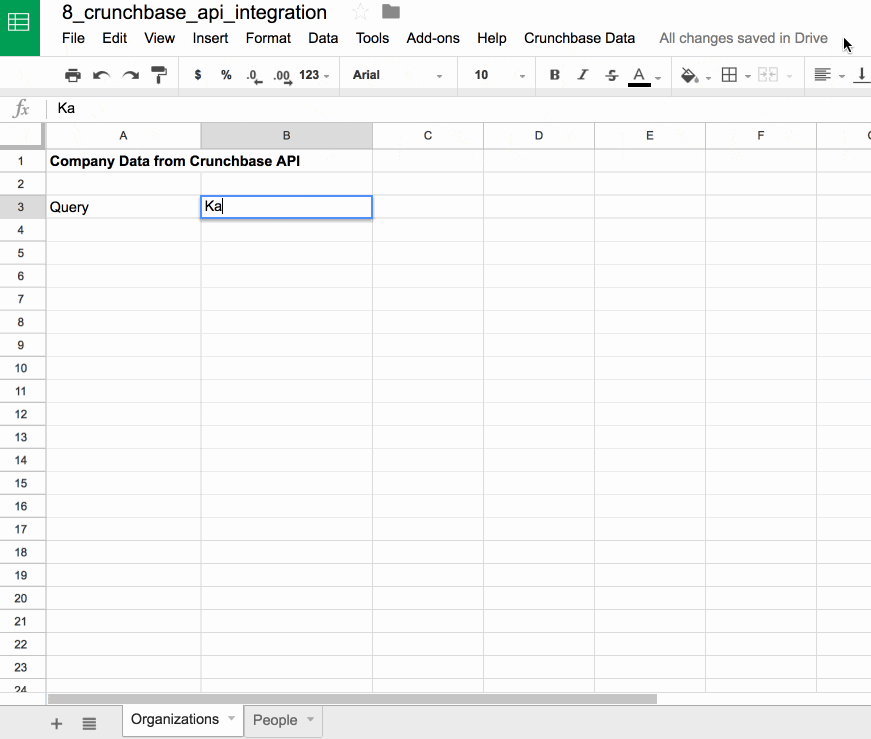 How to import data from the Crunchbase API into Google Sheets
Crunchbase is a business information platform; a sort of giant database of information on organizations and people in the business world, especially the digital/technology/startup world.
They have an API so you can programmatically access and retrieve business data. There's a free tier, which is what I'll show in this article, and a paid, pro tier, which has a much richer dataset available through the API.
On the free tier, you're limited to data on organizations and people profiles, through their Open Data Map. It's a RESTful API with two endpoints (/odm-organizations and /odm-people) and you need to apply for basic access first to get a user key for access.
Continue reading Connecting to the Crunchbase API with Google Sheets