Google launched a new business intelligence tool called Data Studio in May 2016. It's a really smart reporting tool for quickly creating powerful, stunning dashboards from multiple Google data sources.
It's a great option for small/medium businesses already using Google tools, who want to build bespoke dashboards for that 40,000ft view of their business.
Google Data Studio Example Reports
Here are two example reports for a mid-size website (~500k pageviews a month).
Firstly, a mobile performance dashboard: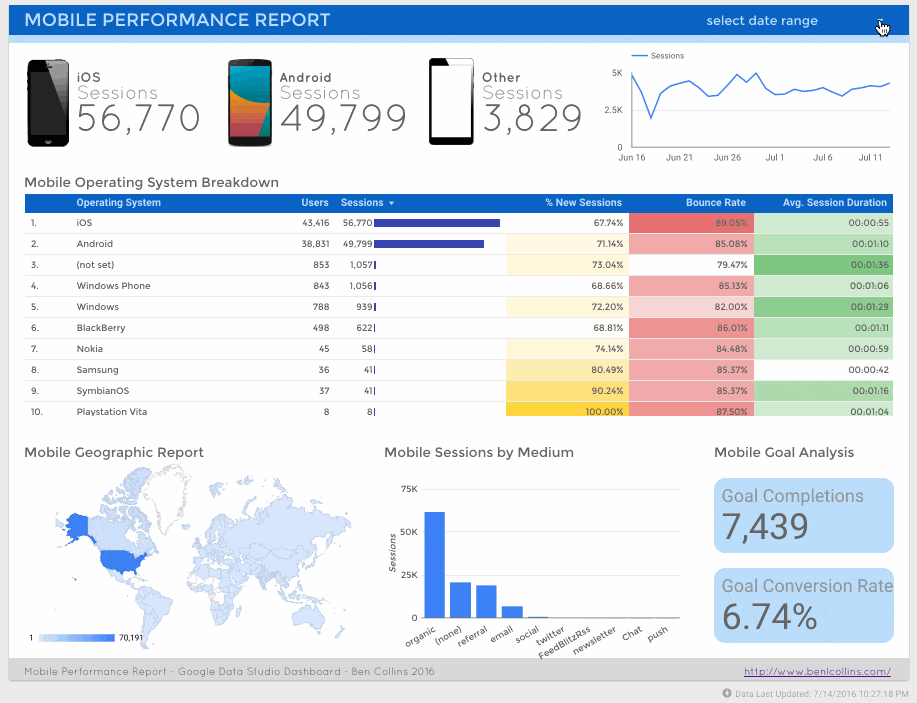 Continue reading 6 advanced techniques to master in Google Data Studio