Admit it, we've all been there. Getting frustrated trying to find a specific sheet inside a huge workbook, and not being able to see it amongst all the other sheets.
Well, here's a quick Apps Script to create a hyperlinked index page at the start of your workbook.
Quick caveat first: There's one drawback – the hyperlinks open the sheets in new tabs, which unfortunately I can't do anything about. However, it should still be useful for anyone working with workbooks with 10+ sheets.
Here it is in action: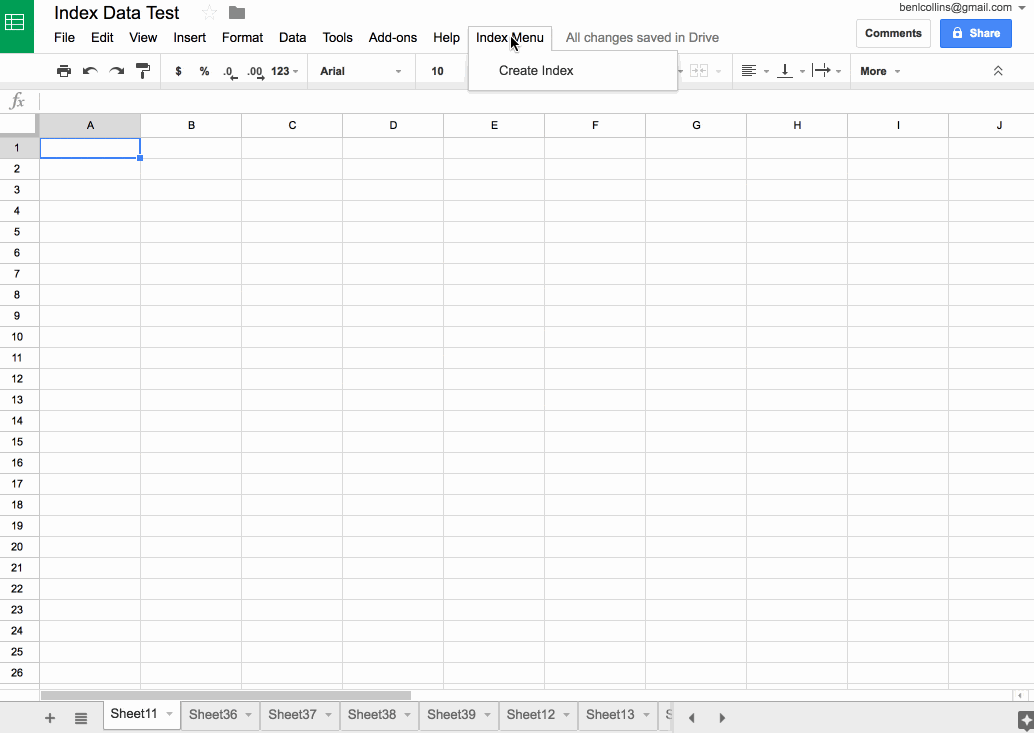 What if we already have a sheet by the name 'Index'?
Well, you'll be prompted to enter a different index name or to cancel the operation: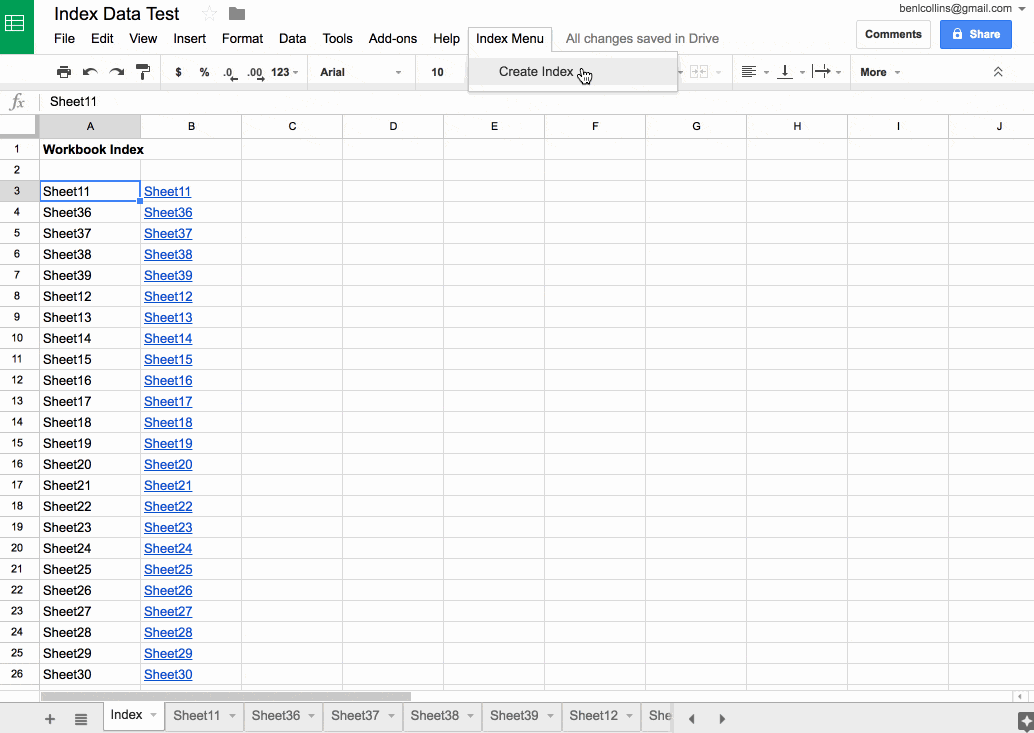 Steps to create your own hyperlinked index sheet in Google Sheets
Step 1: Open up the workbook you want to add the index sheet to and open the apps script editor (Tools > Script editor...).
Continue reading How to add a hyperlinked index sheet to your large Google Sheet workbooks