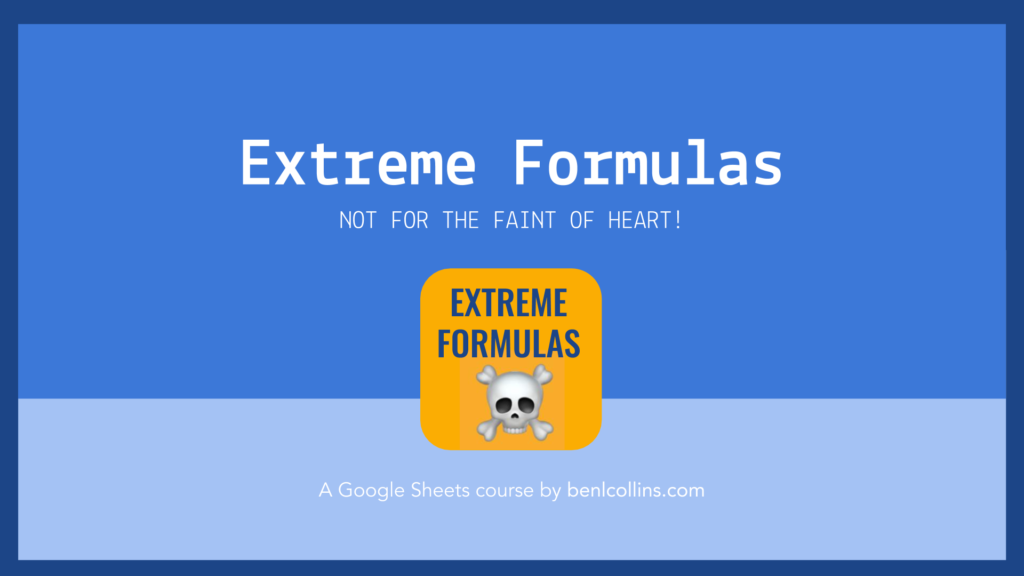 The newest premium training course from The Collins School Of Data, Extreme Formulas in Google Sheets, is now available.
It's all about formulas, formulas, formulas!
The course is perfect for you if:
You enjoyed the Advanced Formulas 30 Day Challenge course
You're intellectually curious and enjoy solving problems
You want to learn some crazy, cutting-edge formula techniques in Google Sheets
You enjoy the Formula Challenges in the Monday Tips emails
You're an intermediate to advanced user of Google Sheets
For the next 72 hours, until Thursday 25th July at midnight, this course is available for just $49.
After that the price will increase to $99.
Get it now and enjoy a massive saving of 50% off the regular price!
For a taste of what you'll cover in this course, have a read of this post about the Google Sheets Formula Clock.