Want to up your game as a data analyst and become the Google guru at work?
Here's a listing of all the courses and ebooks I've released.
I'm working on a new Advanced Google Sheets course, so sign up to hear when it launches (and get exclusive previews and deals!).
---
Course: Build Dashboards With Google Sheets & Data Studio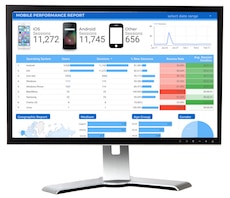 Do you spend hours collecting data, wrestling it into the format you need and then updating the same report that no one ever reads?
Dashboards are fantastic tools that give you a high-level view of your business, showing KPIs, trends and data comparisons, so you can use that insight to grow your company in smart ways.
This premium video course will teach all the key techniques for building beautiful, interactive dashboards in Google Sheet and Google's new dashboard tool, Data Studio.
The core curriculum is six dashboards that we build together from the ground up. We'll also take a foray into the world of advanced formulas to scrape social media data and use Apps Script to make our dashboard work for us!
---
Course: Data Cleaning and Pivot Tables in Google Sheets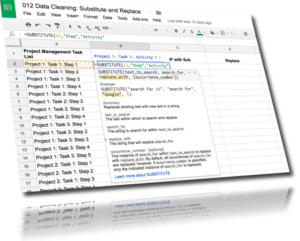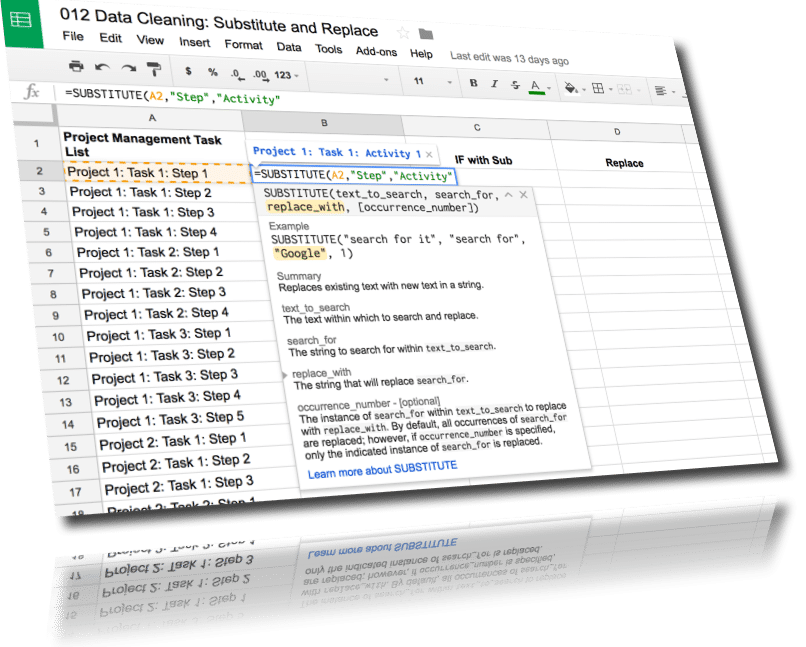 Do you deal with badly formatted data that takes you hours to tidy up, before you can do your "real" work?
Do you ever find yourself repeating a process manually, like extracting a zip code from an address?
Ever wondered what the heck a Pivot Table is, and why you should care about them?
This practical-based video course is designed to help you work with messy, real-world datasets. It'll teach you techniques and best practices for cleaning data and preparing it for analysis and reporting.
This course covers Pivot Tables from top-to-bottom. You'll go from never having seen a Pivot Table before to creating cutting edge ones. You won't find a more comprehensive course on Google Sheets Pivot Tables anywhere else on the web.
---
Ebook: Spice Up Your Sheet Life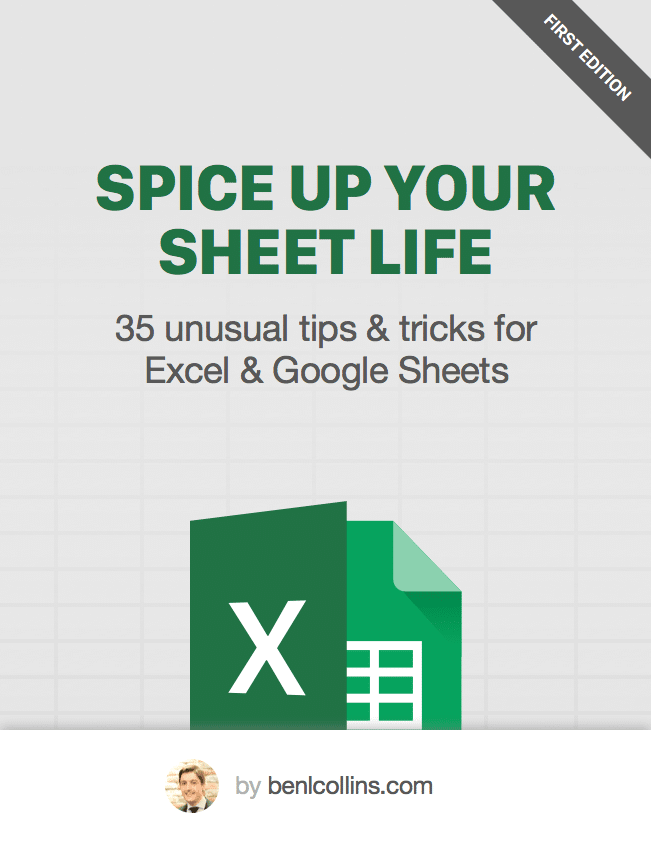 This book contains 35 detailed tutorials, covering practical and esoteric, easy and difficult, short and long, Excel and Google Sheet tricks and techniques.
My hope is that you'll find some magic in these pages, to inspire you or show you new ways to use spreadsheets you didn't know were possible.
For example, did you know you can build a language translation tool in a Google sheet? Or create a chart of stock prices in under 30 seconds? All possible and covered in these pages!
Get your copy by signing up here:
---
Coming soon:
Course: Advanced Google Sheets for Data Analysts (late 2017)
This premium video course will cover data analysis topics (e.g. statistical analysis, customer analysis, cohort analysis, churn and retention etc.) in Google Sheets. You'll learn to use all of the advanced and powerful features of Google Sheets, such as the Query function and Array formulas, to solve problems.
Launching in late 2017.
Sign up to hear when it launches.
---
Course: Complete Google Data Studio (early 2018)
This premium video course will cover Google's new data visualization tool, Data Studio, from top to bottom. As well as the ins and outs of this new tool, you'll learn best practices and see case studies showing how to analyze and visualize your data with Data Studio.
Launching in early 2018.
Sign up to hear when it launches.