Google Sheets, Slack & Email test scoring bot
This is a tool I built to automate the tedious task of sending students their feedback from Google Sheets. To save the time and hassle of lots of copy-pasting from Google Sheets into Slack channels or emails, I built this little bot using Apps Script (Javascript) so you can send the scores direct from Google Sheet with click of a single button.
Refugees resettling in the U.S. in 2015: where from, where to and who?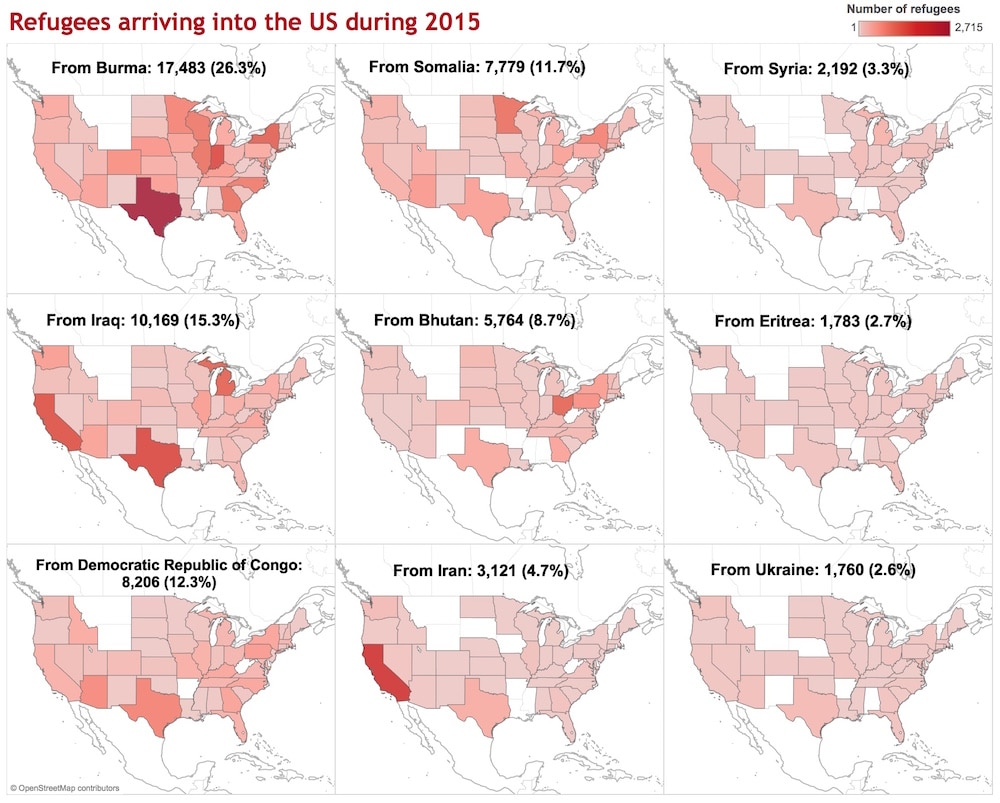 A Data Analysis case study looking at refugees resettled in the U.S. during 2015. A look at the numbers and details of refugees resettled and an in-depth discussion of the methodology using SQL and Tableau.
Dynamic Excel dashboard for US Political Data
This is a dynamic Excel dashboard to visualize a century's worth of US Political data. I included State population data and used VBA to animate the final dashboard.
Read more about this project / View the code on GitHub
GitHub Language visualizer
GitHubViz is a tool to visualize the different languages in your GitHub Repos, built using JQuery and d3. JQuery is used to make calls to the GitHub API and the returned data (user, repos and repo languages) is displayed in a d3 chart which changes dynamically between the repos. This project is ongoing.
View GitHubViz here / View the code on GitHub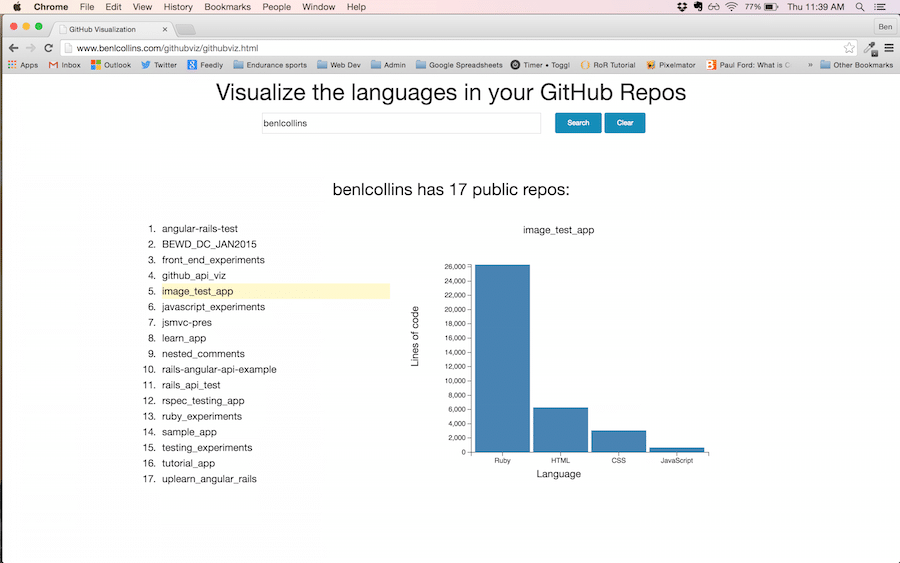 UpLearn – JS
UpLearn-JS is a javascript version of my original UpLearn app (see below). I've rewritten the front-end in AngularJS (with Bootstrap for styling), hooked up to a Rails/PostgreSQL API back-end. This project is ongoing.
View the app here / View the code on GitHub
UpLearn
UpLearn is a community-driven website to find and share the best digital learning resources. It's a Rails application that utilizes three API's (for website screenshots, GitHub jobs and user avatars) and features user authentication, nested comments, tags, favoriting and voting.
View the app here / View the code on GitHub