Are you drowning in data, but not using it to make better decisions?
Do you run a small business and want to use your data to inform your strategy?
Has your business migrated from Excel to Google Sheets, and you're looking to further your skills?
My new course, Data Analysis with Google Sheets, is now open for enrollment!
In this course, you'll learn how to:
Understand and describe what your data tells you
Predict what things might look like in the future
Understand your customers to better serve them
Discover what factors affect your business
Best practices for doing all of this…
…and much, much more!
Working with real-world examples, including example datasets from industries like sales, marketing, real-estate and social media, you'll learn how to make the most of your business data today.
Now you can learn data analysis, using the same techniques and best practices I've spent the past 15 years learning.
This course will teach you the key foundational techniques in data analysis, even if you're new to this topic.
Here's what the first batch of students had to say about the course:
What others say about the course: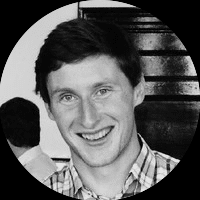 "I will definitely be using the statistical functions to test whether the conclusions of my analysis are statistically significant or not.
I have also learnt a whole number of little tips and tricks that were dropped in throughout the course.
Ben is a seriously knowledgeable tutor, and presents the information in a way that is easy to follow."
– Charlie Pearson, PricewaterhouseCoopers
---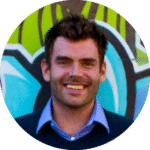 "I was really excited by the idea of using an application I was familiar with, Google Sheets, to complete data analysis that had seemed so challenging and foreign before.
I think people like me, who are not data scientists but have a passion for statistics and analytics, and want to find an easy entry level to start playing with data, would benefit from this course.
I absolutely love this course!"
– Geordie Frost, Bang Digital
---
"I wanted to learn more about what I can do with Google Sheets to get an idea about how my agency can benefit. My SEO company uses Google almost entirely for all our project management, etc.
I take every course from Ben Collins. I'm always looking to up my data game. If you can understand your Data you can make correct decisions about your business and *almost* guarantee success."
– Devin Schumacher, The Search Marketing Company
---
Enroll now to get:
✅ Actionable, 5 – 10 minute video lessons teaching key data analysis topics
✅ All raw datasets for you to follow along
✅ All solution files for your own use
✅ Access to the private course Facebook group for Q&A
✅ Certificate upon completion
Are you ready to learn how to use Google Sheets to make data-driven decisions?
Any other questions? Leave a comment or drop me a line here.