Tableau masters Andy Kriebel and Andy Cotgreave run a weekly data visualization challenge, Makeover Monday, where they invite the Tableau community to partake in creating their own version of a data visual that has been recently published.
Continuing the recent football trend on this blog, the #MakeoverMonday challenge was visualize the increase in professional footballer's wages in the UK leagues and improve upon the original chart published in the Daily Mail.
Here's my take: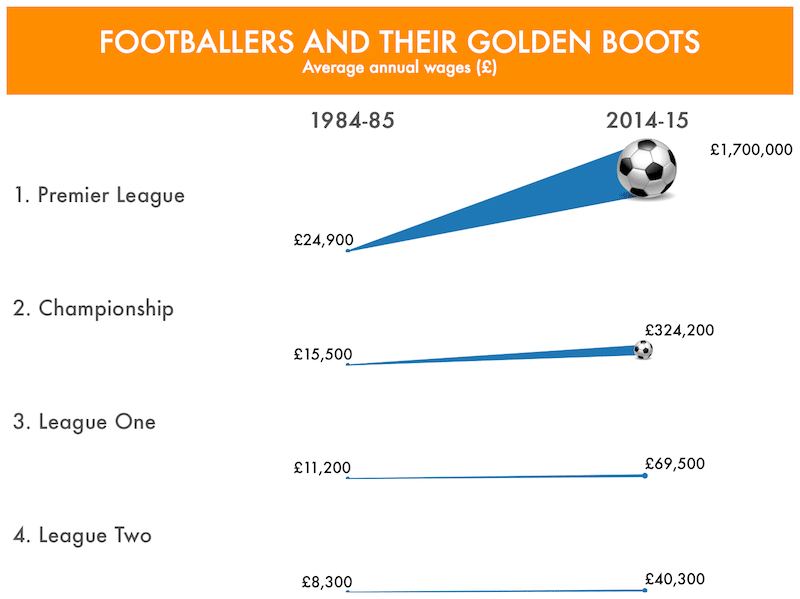 It's a simple chart setup as follows:
Created a line chart with the Levels dimension as rows, the Seasons dimension as column headings and the Average Wage measure as values.
I sized the lines by adding the Average Wage measure to the line size.
I added labels to each end of the lines showing the average annual wage.
I removed as many of the axis labels as I could, without losing meaning.
I gave the title a gold color to add context to the title.
Finally, I added some football images to give the chart some visual appeal.
And for the record, here's the original chart that sparked this week's challenge: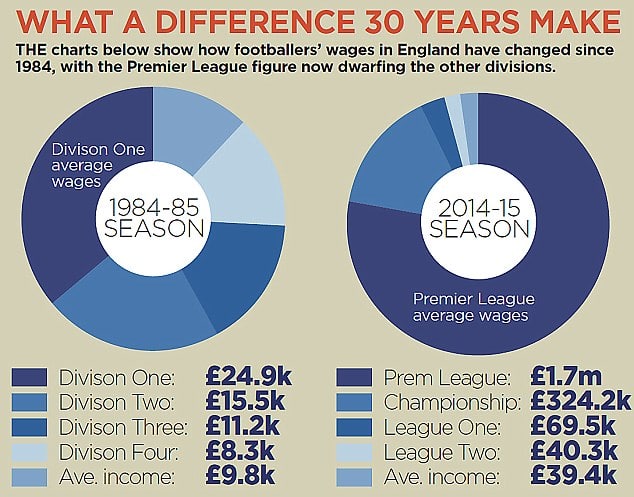 It appeared online in this article.
In his post, Andy Cotgreave details why this doughnut chart doesn't succeed as well as other visualizations at communicating this change, particularly the massive explosion in Premier League wages. Well worth a read.
Andy Kriebel walks us through a step-by-step account of how he created his Makeover Monday chart. Well worth a read to see the thought process involved.