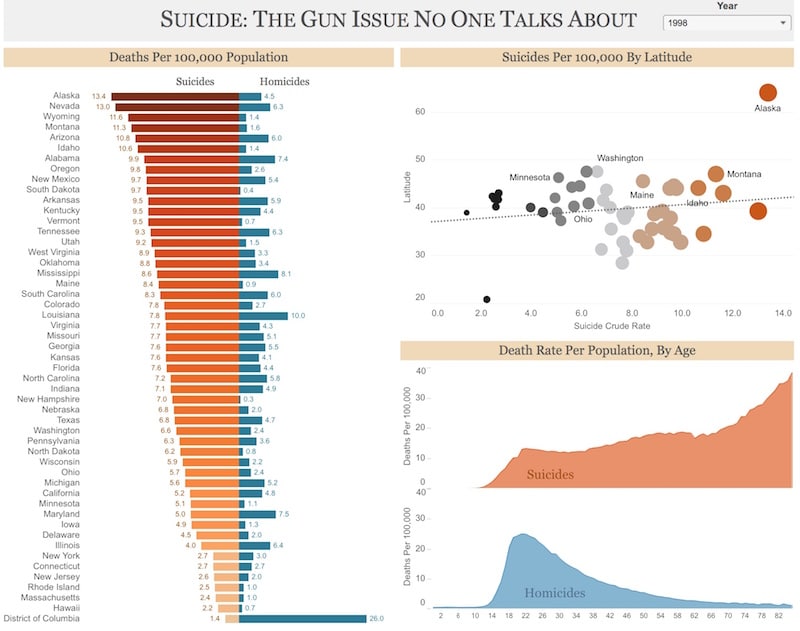 Click here to see the live version on Tableau Public.
I stumbled across an interesting Tableau community project recently, called the Tableau Reviz Project, started by Matt Chambers, Nelson Davis and Alex Duke.
The idea is that each month the Reviz founders will select a topic and a dataset, create their own visualizations and then open it up to the public for entries.
The first topic was a difficult, tragic subject: data relating to firearm deaths. The data itself is available for download here from the Reviz project. It is sourced from the Centers for Disease Control and Prevention.