Thank you for your interest in advertising on the Ben Collins newsletter and website!
Let me help you get your brand in front of tens of thousands of finance professionals, educators, entrepreneurs, digital marketers, and other Google Sheets power users.
What You Get As A Sponsor
As a sponsor, you will be the sole advertiser in:
My weekly newsletter
Sidebar of benlcollins.com website
The weekly newsletter is sent to 40,000 recipients every Monday, with an average open rate of 42%. The newsletter is growing by approximately 200 – 300 subscribers per week.
This means your ad will be seen by approximately 16,000 people.
Top links in the newsletter average 300 to 500 clicks.
The website gets ~300k pageviews/month and ~225k visitors/month, and has a domain authority of 67 (source: Ahrefs).
Users spend an average of 4.5 minutes on the site, and the sidebar ad slot is visible on every page and post of the website.
Metrics current as of July 2022.
Ad Creative Requirements
For the newsletter:
Two to three sentences of text
One image for logo or graphic (static image, square or rectangle, max dimensions 500px width by 500px height)
Two links: 1) the image and 2) the text link beneath the logo and text
For the website:
Square logo in sidebar (250px by 250px), which is linked
Your company name underneath, which is linked
Ads are subject to editorial approval.
Audience Demographics
I recently surveyed my weekly newsletter audience and had 842 responses. Here are the results:
Chart 1: Google Sheets Skill Level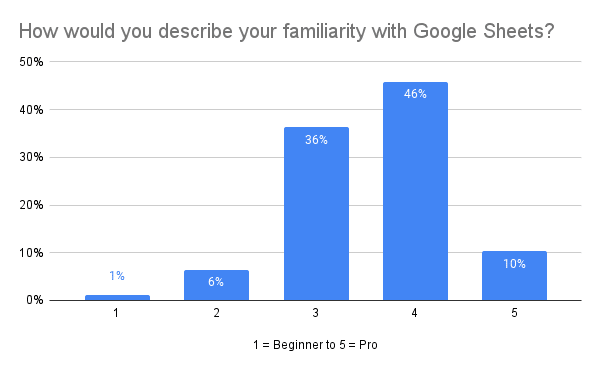 Chart 2: Google Sheets Usage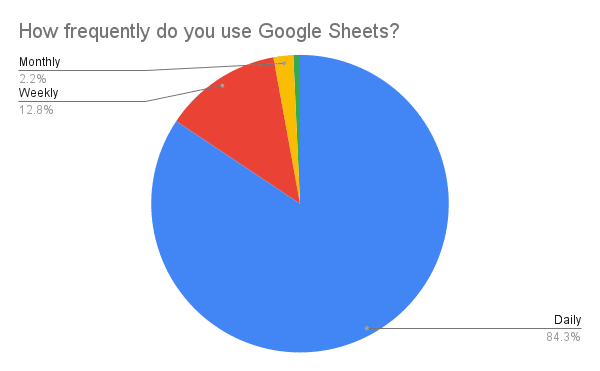 Chart 3: Company Size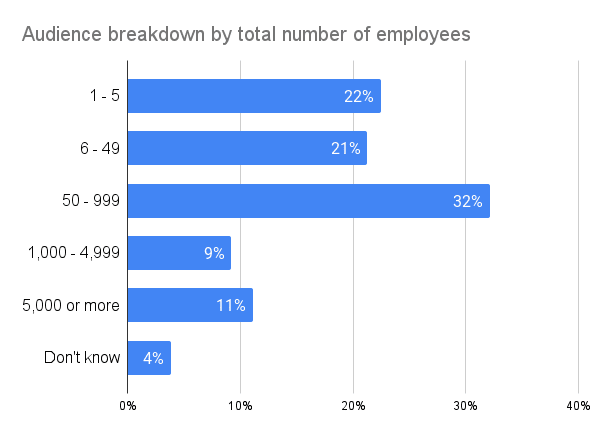 Chart 4: Location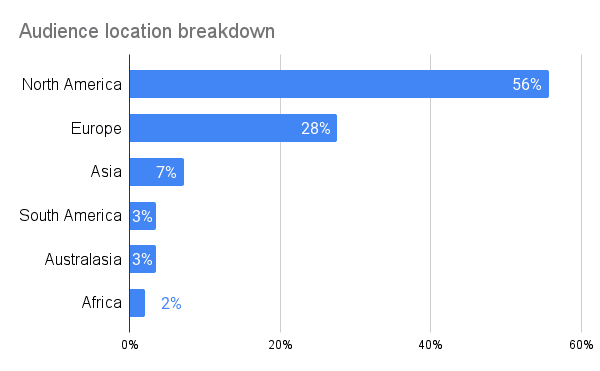 Chart 5: Age Breakdown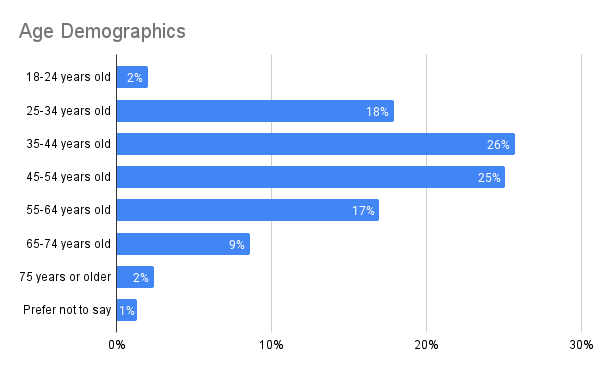 Pricing
You will be the sole sponsor of the weekly newsletter and sidebar of the website.
The package is available for a minimum of two weeks.
The two-week package includes:
Sole sponsorship of two weekly newsletters
Logo placement in the sidebar of the website for two weeks duration, starting on the same day as the first newsletter is published
The cost for the two-week sponsorship package is $2,000.
Additional weeks cost $1,000 per week.
To reserve your sponsorship or ask questions, please contact me: