Thanks for your interest in attending one of my webinars! I look forward to meeting you and being of service.
I'm using a super friendly platform called Crowdcast to run my webinars. I've put together this short page to help you if you're experiencing any difficulties with the signup process.
Wanting a list of upcoming webinars?
https://www.crowdcast.io/benlcollins
Registration Steps:
Use the link above to find the webinar you want to attend, and click to visit the event page.
Click on the green button "Save my spot!":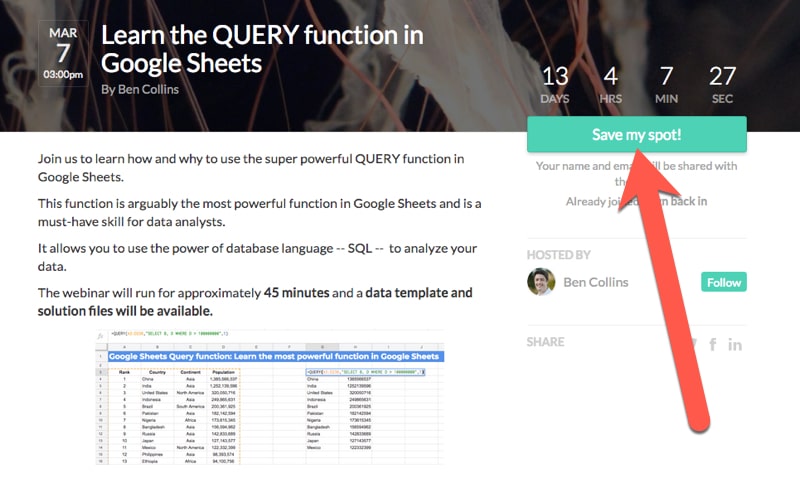 Enter your email in the Join the Event prompt and hit the Enter key: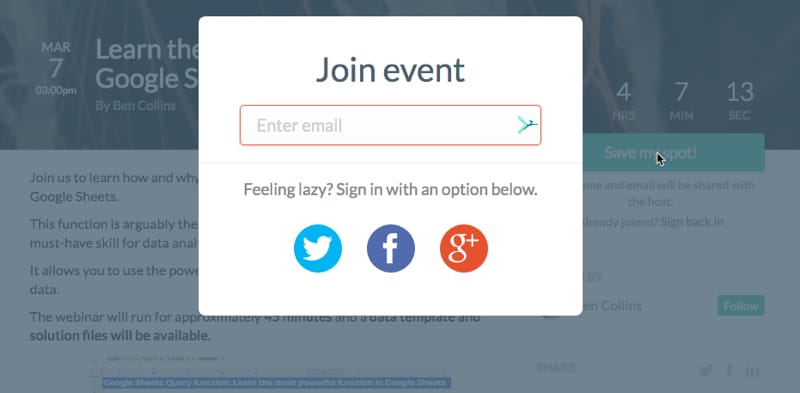 Click on the green "Join event >" button: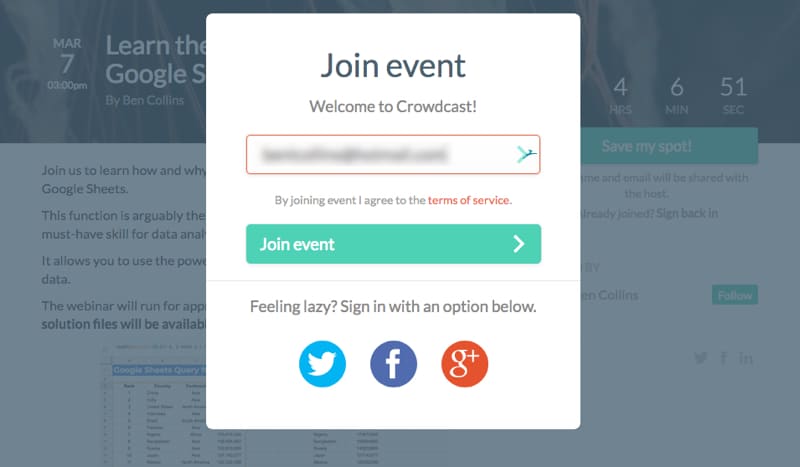 That's it! You'll land on the event homepage: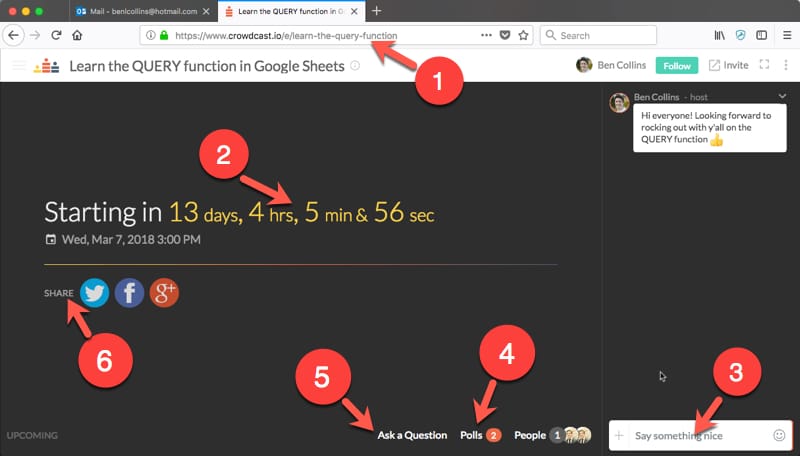 I've highlighted the following:
The event URL is unique and the same for all of time, so you bookmark it or share it.
Time until the event starts. You'll get a reminder email too.
Say something nice in the chat, before or during the event. (OPTIONAL)
Take a poll and let me, the webinar host, know a little bit about why you're here. (OPTIONAL)
Ask a question about the subject. This is an easier way for me to see your questions, to ensure they don't get lost in the chat window. (OPTIONAL)
Feel free to share the event on social! ? (OPTIONAL)
Note: if this is your first time on the Crowdcast platform, you'll see an option to take a tour: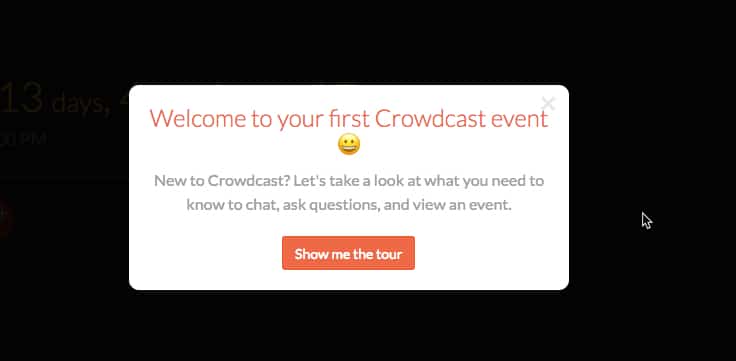 Finally, you'll also receive an email with your unique link to the event, looking like this: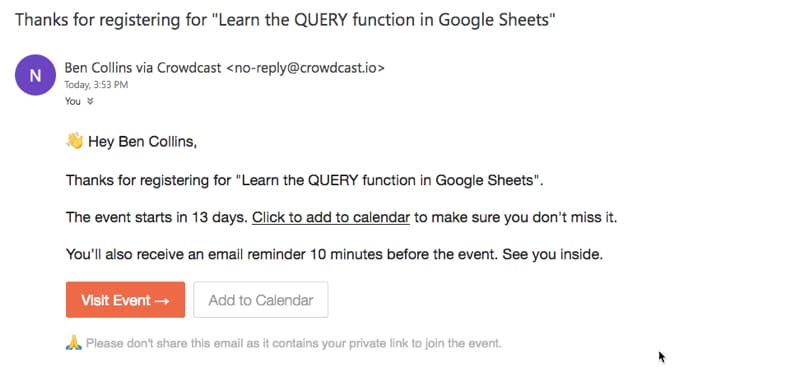 Still experiencing problems?
Drop me a line here: ben [at] benlcollins.com