Google Sheets Zoom
Under the menu View > Zoom you can control the zoom level of your Sheet, from 50% up to 200%:
There are no shortcut keys to zoom in or zoom out in Google Sheets.
Browser Zoom
You also have the option to zoom in or out with your browser: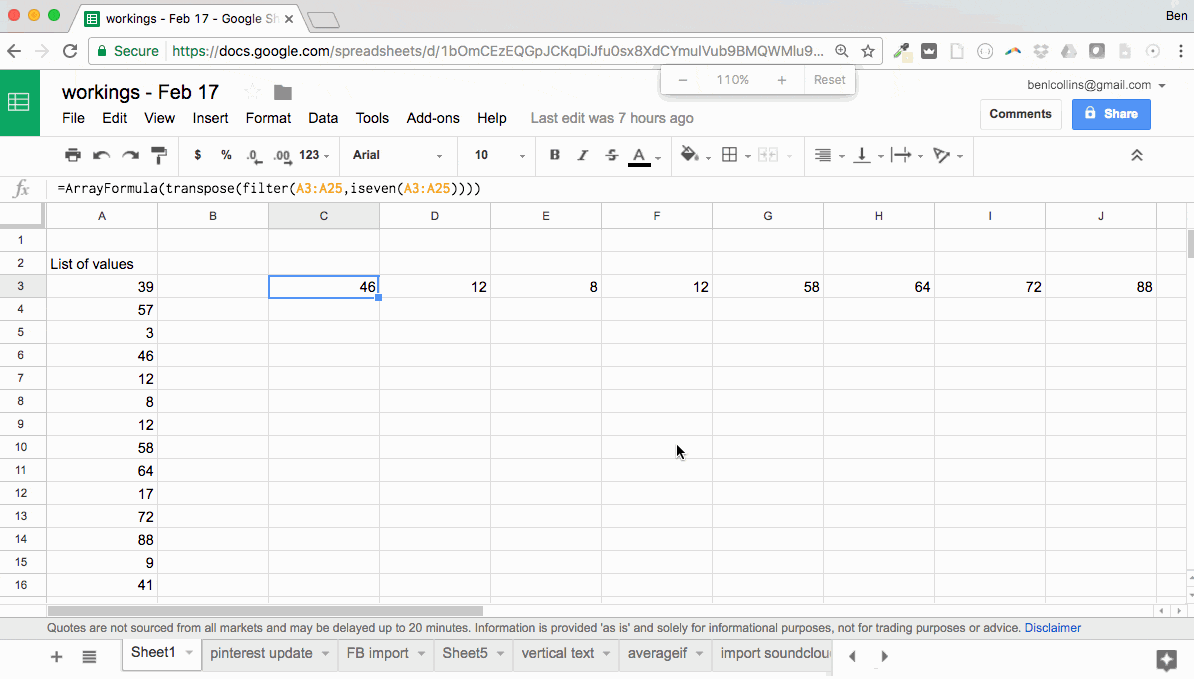 In Google Chrome, try the following menu options in your Browser menu:
View > Zoom In
View > Zoom Out

or use the shortcuts on a PC:
Ctrl and +
Ctrl and -

or on a Mac:
⌘ and +
⌘ and -

In the main bar of your browser, on the right side next to the bookmark star, you'll see a magnifying glass and an indication of what zoom level you're at (see the image above). There's also a quick option to Reset back to 100% zoom level.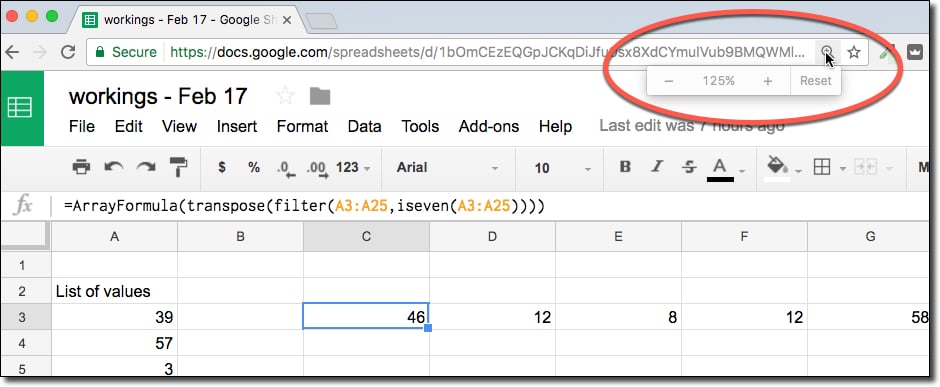 Pro tip:
To quickly enter full-screen mode on a PC, press:
F11
or, on a Mac, press:
⌘ and Ctrl and F
Press these same shortcuts again to exit full-screen mode.
See Also
How to use Google Sheets: A Beginner's Guide
How To Make a Table in Google Sheets, and Make It Look Great