A Beginner's Guide to Pivot Tables in Google Sheets
If you use Google Sheets, or any spreadsheet application for that matter, but don't use Pivot Tables, then you're missing out on one of the most powerful and useful features available.
This tutorial will (attempt to) demystify Pivot Tables and give you the confidence to start using them in your own work.
Contents
1. An Introduction to Pivot Tables
What are Pivot Tables?
Let's see a super simple example, to demonstrate how Pivot Tables work. Consider this dataset: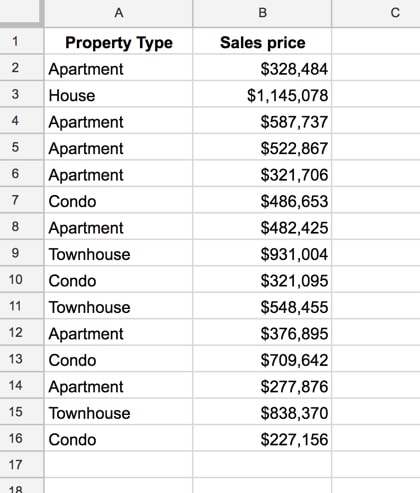 You want to summarize the data and answer questions like: how many apartments are there in the dataset? What's the total cost of all the apartments?
Now, this would be easy to do with formulas, using a COUNTIF and a SUMIF, but if you change our mind and now want to summarize "Condo" you have to modify all your formulas, which is a pain.
Enter the Pivot Table: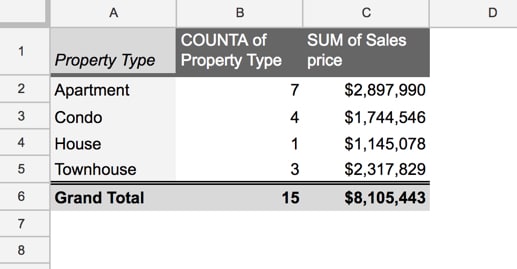 This took me eight mouse clicks and I didn't have to write a single formula (in a few paragraphs I'll show you those exact 8 clicks so you can build your own version).
Continue reading Pivot Tables 101: A Beginner's Guide