The BYCOL function in Google Sheets operates on an array or range and returns a new row array, created by grouping each column to a single value.
Here's a simple example, showing a table of exam scores: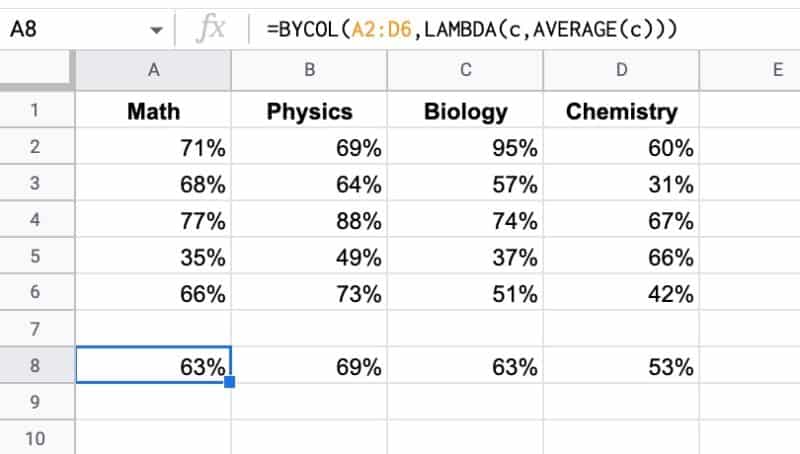 The formula in A8 is:
=BYCOL(

A2:D6

,LAMBDA(c,AVERAGE(c)))
The easiest way to think about using BYCOL is to think "what function can I use on a single column?" and then think of BYCOL as just repeating that operation across multiple columns.
BYCOL passes the input array to a lambda function, which takes an input column, called "c", and calculates the average value for that column. It loops over each column and returns a row array of average values, one for each column.
🔗 Get this example and others in the template at the bottom of this article.
Continue reading BYCOL Function in Google Sheets – LAMBDA Helper Function (New For 2022!)