Let's talk about funnel charts in Google Sheets.
The charts themselves are a bit of a novelty. Yes, they're aesthetically pleasing because of that resemblance to a real-world, tapering funnel, which reinforces their message, but a plain ole' bar chart would be equally suitable and actually easier to read data from (because the bars have a common baseline).
However, they throw up some interesting techniques in Google Sheets and for that reason, merit this long article.
We'll build them using tricks with the chart builder tool, then with two different types of funky formula and finally, and best of all, we'll build a tool using Apps Script, as shown in this image: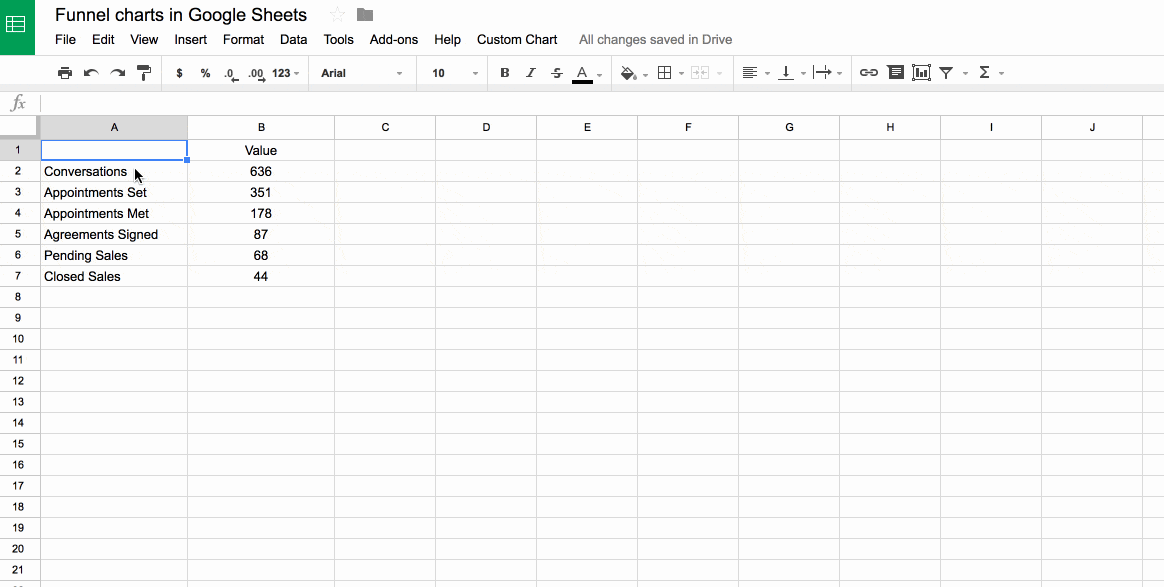 As with the waterfall charts in Google Sheets, they're not one of the out-the-box charts available to us, so we have to manually create them with a crafty workaround. Thankfully, they're relatively simple to create, certainly simpler than the waterfall chart.
For all of these examples, we'll use this fictitious real-estate dataset: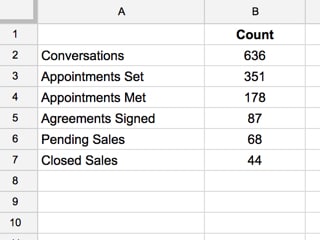 Here, I'm imagining the real estate agency collects data relating to their sales funnel, and they want to display it in a funnel chart format.
Click here to open up the Google Sheet template and make your own copy (File > Make a copy...).
Continue reading Funnel charts in Google Sheets using the chart tool, formulas and Apps Script