In this post I'm going to show you how you can setup a system to automatically issue certificates to students who complete an online course on the Teachable platform, using Google Apps.
First, it captures course completion data in a Google Sheet. Second, it creates a PDF certificate based on a Google Doc template. And third, it emails that certificate out to the student via Gmail.
It has the advantage that it's free and doesn't involve any other paid third-party tools.
It has the disadvantage that there's quite a few steps involved to get it all hooked up.
Process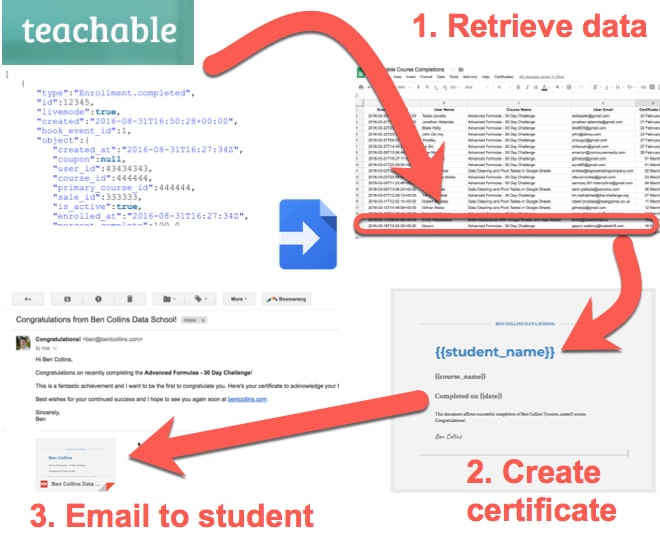 Basic webhook example
Continue reading Automatically issue Teachable course certificates with Apps Script