This is a story about a bar, 10 regular folks and the world's richest man. Somewhere along the way, we'll seek to demonstrate the robustness of the different average measures, but more on that in a minute.
I want you to picture your favourite bar or pub.
For me, it might be a pint of ale at The Dickens Inn, near the River Thames in London: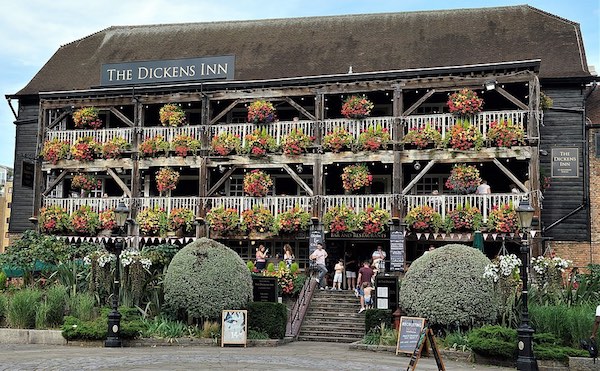 I should just finish this blog post here, and we could all spend the rest of the day in happy reverie, supping our favourite tipple.
Alas, that won't do! We have work to do and things to learn, so let's get started.
The dataset
Imagine ten friends, all regular folks, sitting at the bar, eating and drinking, chatting and laughing. A most convivial scene. The beer tastes delicious of course, the floor is dappled with sunlight and the comforting aroma of Pie & Mash wafts by their nostrils. Anyway, I digress.
Let us play a little game. Our subjects don't mind because they're fictional.
We ask them all to write down their salaries in our Google Sheet, so we have the following results: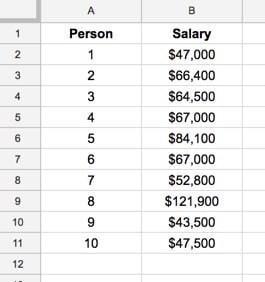 Good. That's our dataset.
Calculating the averages
Continue reading What the world's richest man can teach us about averages