I love animated charts where the animation is central to the storytelling; where it adds value, rather than being simply fancy decoration.
When it's done well, it can be extremely powerful, mesmerizing and compelling.
One of the best examples I've seen is Bloomberg's animated temperature visualization. I love how powerfully this chart conveys its message, and I've been semi-obsessed with it ever since I saw it.
So, over the past few weeks and since my last experiment with the Google Visualization API, I've been chipping away at this project to create an animated temperature chart within the Google environment. It's finally in a state I can share here, however it's what you might call an MVP still…
Here's my animated temperature chart built with the Google Visualization API connecting to Washington D.C. data in a Google Sheet: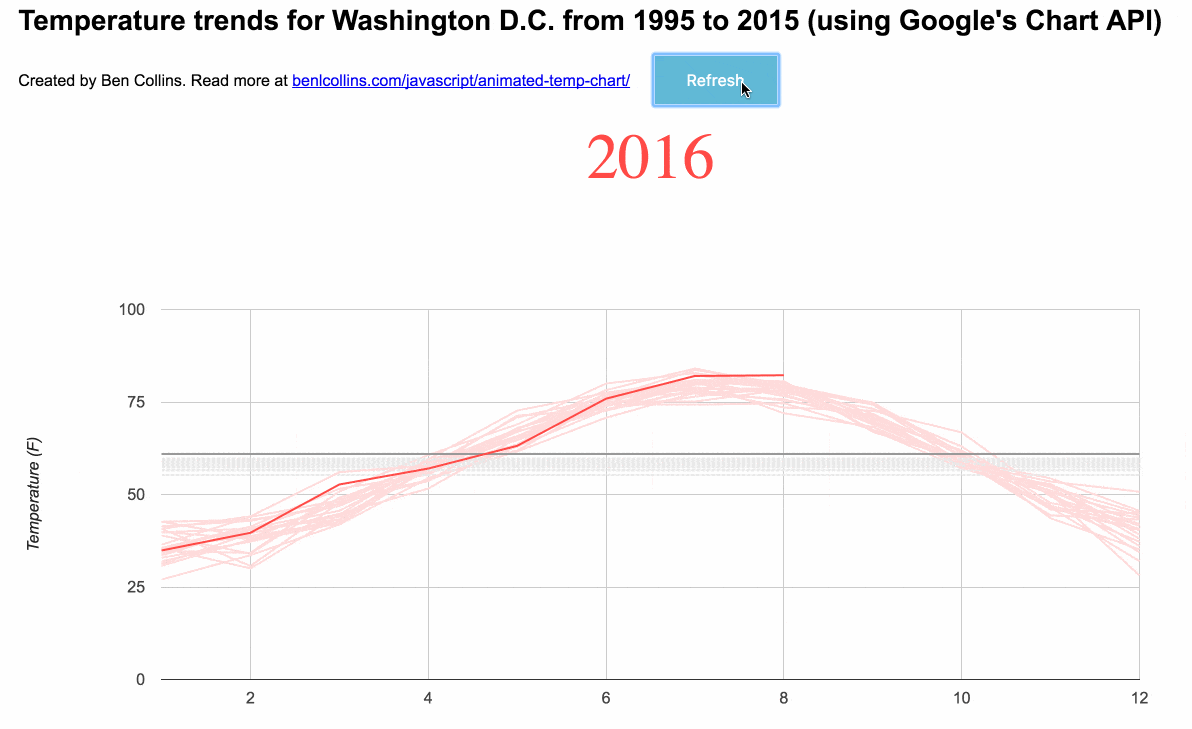 You can see this animated chart in all its glory here.
Continue reading Animated Data Visualization of Washington D.C.'s warming temperatures