This article outlines 18 best practices for working with data in Google Sheets.
It's a compilation of my own experiences of working with data in spreadsheets for 15+ years, along with the opinions of others I've worked with and reports and articles I've read online.
By no means is it meant to be exhaustive or the last word on the subject, but if you follow these guidelines, you should have a robust data workflow.
Why bother?
Following these best practices for working with data will make you and your team work more efficiently and reduce the chance of errors (human or computer) creeping in. It'll make your work easier to follow and understand, and add value to your team's or client's workflow process. It's a good habit to have, and it'll serve you well as you progress with your data career.
Contents
CHECK OUT ONLINE DATA ANALYSIS COURSE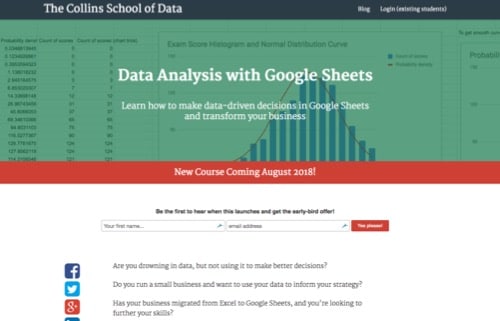 Data Analysis with Google Sheets, will teach you how to make data-driven decisions using Google Sheets.