A Beginner's Guide to Pivot Tables in Google Sheets
If you use Google Sheets, or any spreadsheet application for that matter, but don't use Pivot Tables, then you're missing out on one of the most powerful and useful features available.
This tutorial will (attempt to) demystify Pivot Tables and give you the confidence to start using them in your own work.
Contents
1. An Introduction to Pivot Tables
What are Pivot Tables?
Let's see a super simple example, to demonstrate how Pivot Tables work. Consider this dataset: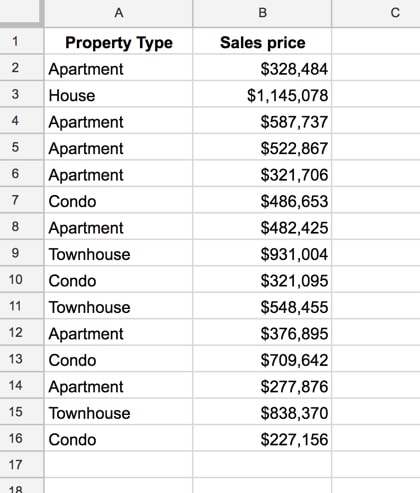 You want to summarize the data and answer questions like: how many apartments are there in the dataset? What's the total cost of all the apartments?
Now, this would be easy to do with formulas, using a COUNTIF and a SUMIF, but if you change our mind and now want to summarize "Condo" you have to modify all your formulas, which is a pain.
Enter the Pivot Table: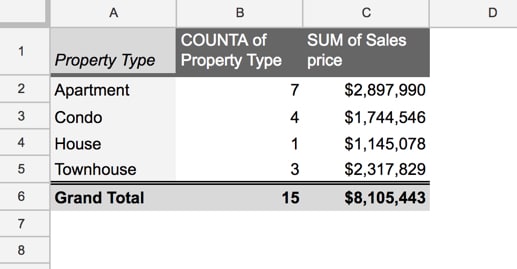 This took me eight mouse clicks and I didn't have to write a single formula (in a few paragraphs I'll show you those exact 8 clicks so you can build your own version).

This Pivot Table summarizes the data for each property type. It counts how many of each property type is found in our dataset and then totals up the sales prices, to give a total sales price value for each property type category.
For example, the seven rows of data for Apartments are combined together into a single line in our Pivot Table (click to enlarge):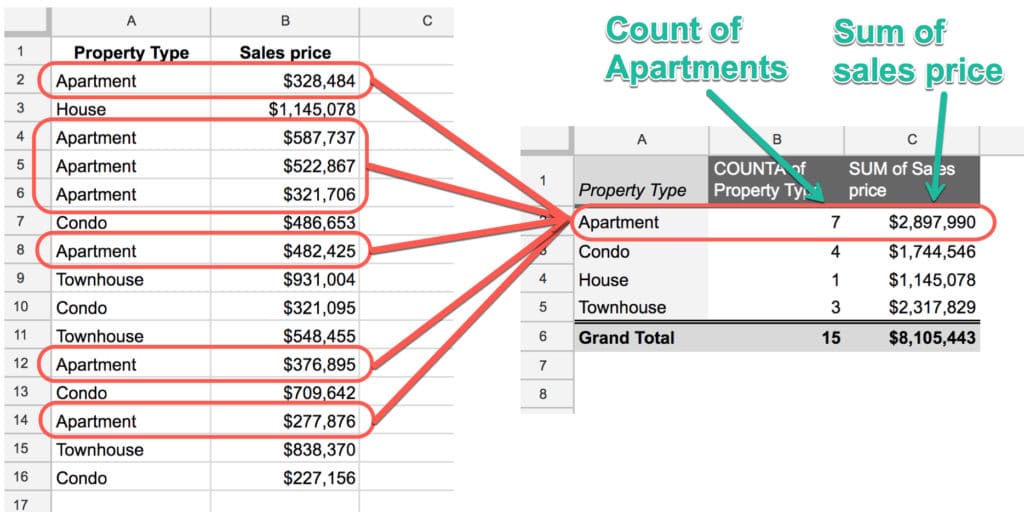 In technical parlance, the Pivot Table aggregates our data.
Why use Pivot Tables?
Pivot Tables are unrivalled when it comes to analyzing your data efficiently.
They're flexible and versatile and allow you to quickly explore your data.
Pivot Tables are generally much quicker than formulas for exploring your data:
This is lesson 3 of my dedicated Pivot Tables course, Pivot Tables in Google Sheets, a comprehensive online video course covering Pivot Tables from beginner to advanced level.
Want to learn more about Pivot Tables?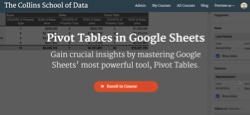 My Pivot Tables in Google Sheets course will teach you how to use Pivot Tables from the ground-up to an advanced level.