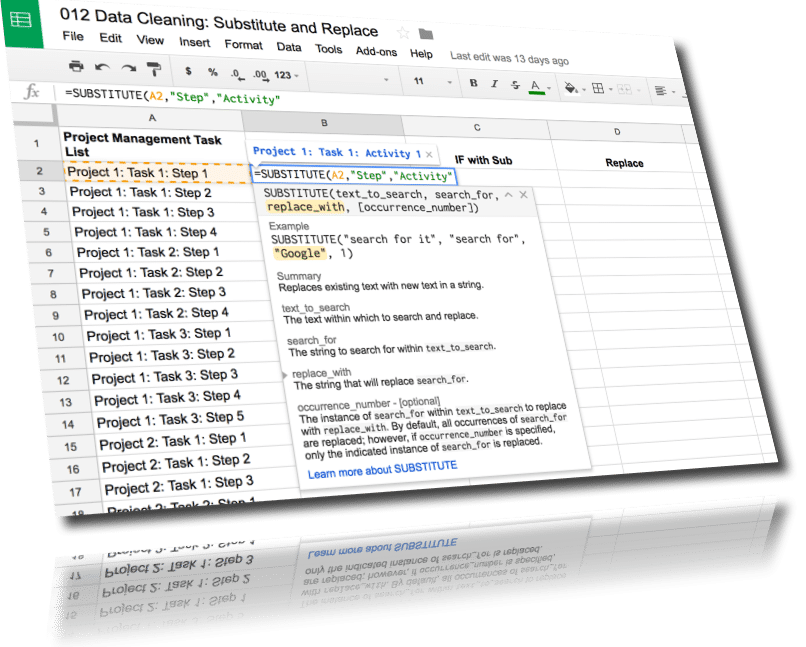 There's a joke in the data community that goes:
"You'll spend 90% of your time cleaning data, and the other 10% of your time complaining about that…"
Do you deal with badly formatted data that takes you hours to tidy up, preventing you from making progress on your "real" work?
Ever wondered what the heck a Pivot Table is, and why you should care about them?
Do you ever find yourself repeating a process manually, like extracting zip codes from addresses?
This new course is designed to help you work with messy, real-world datasets. It'll teach you techniques and best practices for cleaning data and preparing it for analysis and reporting.
This new course is aimed at beginner-to-intermediate Google Sheets users.
Continue reading Data Cleaning and Pivot Tables in Google Sheets — My New Course has launched!