It's day two of a four day product launch. You've worked hard all year to create a fantastic product, test your sales systems and tell the world about this amazing offer. You know you've sold 100 products so far, but…
…you don't know whether your ads are effective, which affiliates are really killing it versus which have forgotten about your launch, or even whether your own emails are converting.
Looking at your sales log only, and having to decipher what's happened since the last time you looked an hour ago, is like trying to drive in the dark without headlights.
Thankfully there is a better way to track your sales, so you can see your data, get insights about what's working and what's not, and immediately act to increase your bottom line.
This post looks at how to build a real-time dashboard for the E-junkie digital sales platform using Google Sheets: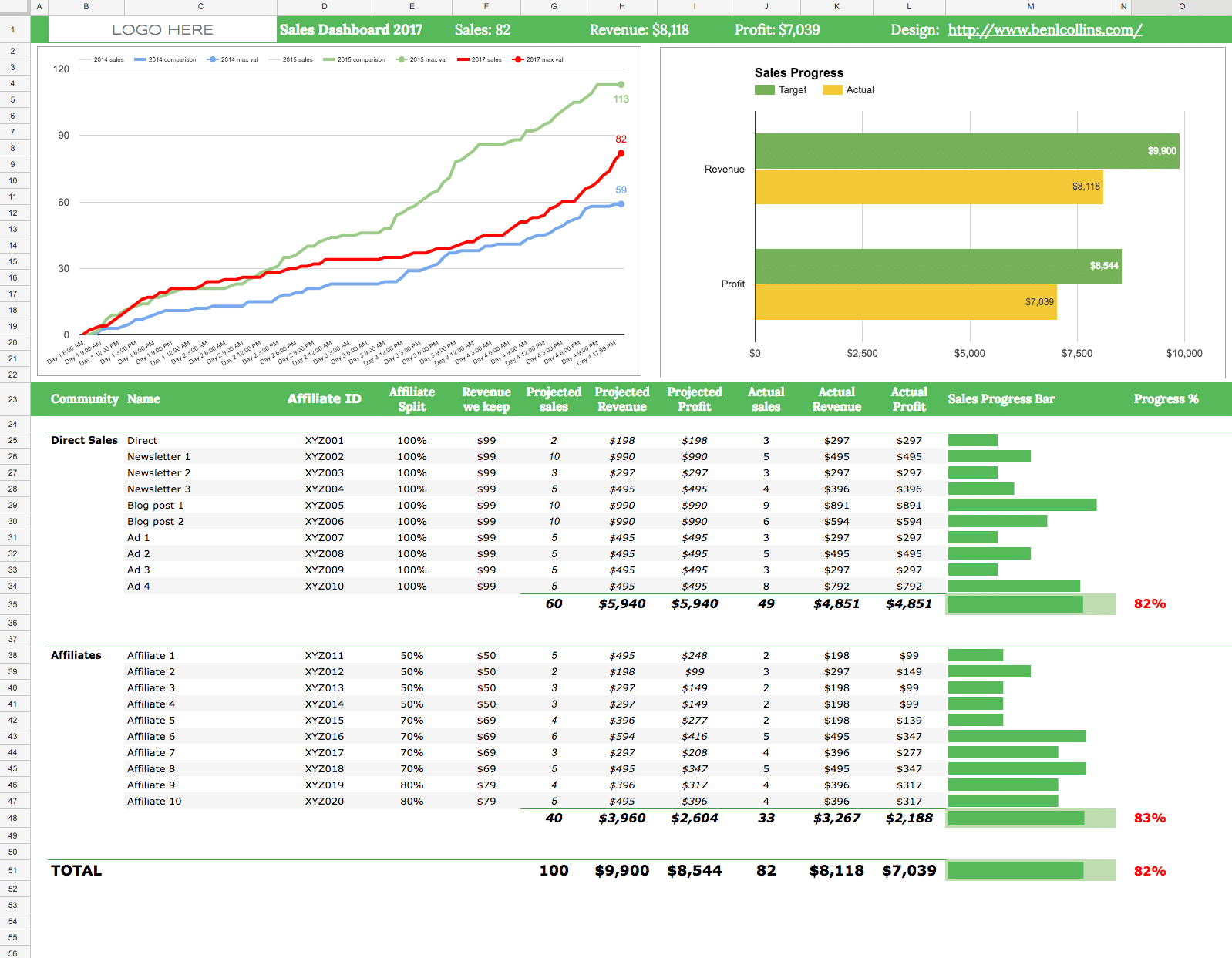 E-junkie is a digital shopping cart, used for selling digital products and downloads. The system handles the shopping cart mechanics, but does not do any data analytics or visualizations.
You can view a transaction log (i.e. a list of all your sales) but if you want to understand and visualize your sales data, then you'll need to use another tool to do this. Google Sheets is a perfect tool for that.
You can use a Google Sheet to capture sales data automatically in real-time, and use the built-in charts to create an effective dashboard.
You'd be crazy not to have a tracking system set up, to see and understand what's going on during sales events or product launches. This E-junkie + Google Sheets solution is effective and incredibly cheap ($5/month for E-junkie and Google Sheets is free).
The Write Life ran a Writer's Bundle sale this year, during the first week of April. It's a bundled package of outstanding resources for writers, including ebooks and courses, heavily discounted for a short 4-day sales window.
I created a new dashboard for The Write Life team to track sales and affiliates during the entire event. This year's dashboard was a much improved evolution of the versions built for the Writer's Bundle sales in 2014 (which, incidentally, was my first blog post on this website!) and 2015.
The biggest improvement this year was to make the dashboard update automatically in real-time.
Continue reading How to build a real-time sales dashboard for E-junkie using Google Sheets and Apps Script