What is Google Apps Script or G.A.S.?
It's a cloud based scripting language for extending the functionality of Google Apps and building lightweight web-based applications.
What does this mean in practice: It's a coding language where you can write small programs performing custom behaviors that go beyond the standard features of Google Apps. The code is stored and executed on Google's servers.
It means you can do cool stuff like automating repetitive tasks, creating, modifying and emailing documents to people, and linking up your Google Sheets to other data sources. Heck, you can even build complex web forms, use a Google Sheet as your database, programatically create charts and publish it all to the web. In other words, you can build fully featured, lightweight web applications.
Learn Apps Script course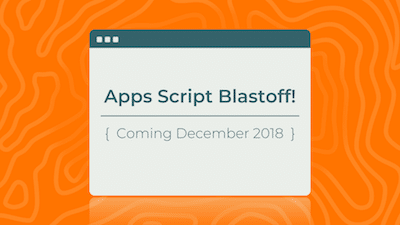 Apps Script Blastoff! is a FREE, introductory course teaching Google Apps Script from scratch. Get started here >>