This is a story about a bar, 10 regular folks, and the world's richest man, to explore different measures of average in Google Sheets.
Somewhere along the way, we'll seek to demonstrate the robustness of the different average measures, but more on that in a minute.
I want you to picture your favourite bar or pub.
For me, it might be a pint of ale at The Dickens Inn, near the River Thames in London: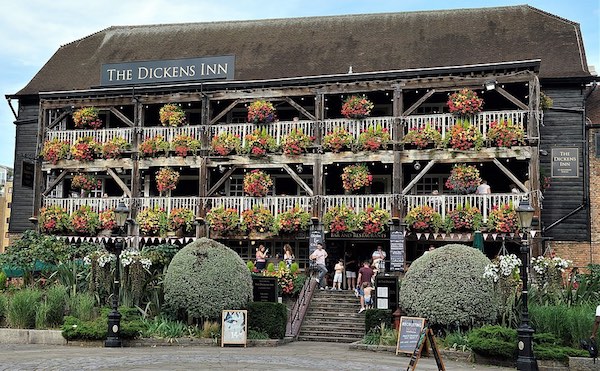 I should just finish this blog post here, and we could all spend the rest of the day in happy reverie, supping our favourite tipple.
Alas, that won't do! We have work to do and things to learn, so let's get started.
Continue reading Understanding Average In Google Sheets With The World's Richest Person