2015 was a challenging year for humanity. The plight of refugees was never far from the headlines, as multiple catastrophes unfolded across the globe.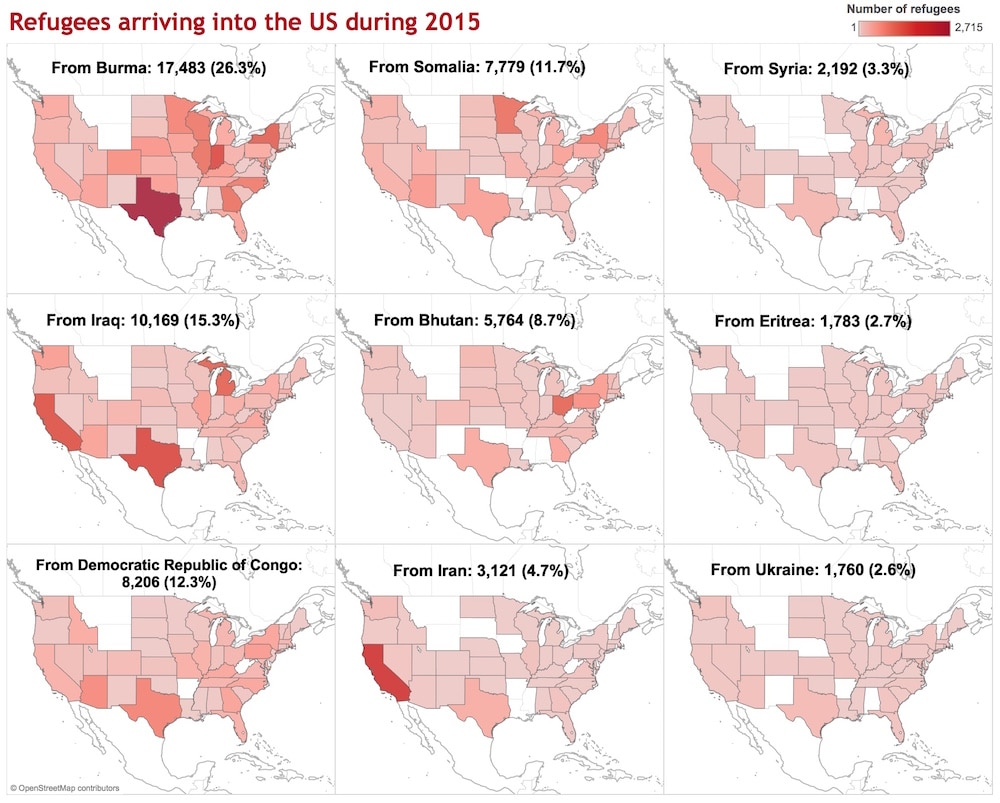 This case study has two aims: first, to show facts on the numbers and details of refugees resettled into the U.S. in 2015, and, second, to discuss the methodology to help and inspire others to explore the data.
Contents
Continue reading Refugees resettling in the U.S. in 2015: where from, where to and who?