This post shares my solution to a problem that I faced myself recently.
I needed the unique list of items from a column containing grouped words, separated by commas.
The data was in this format: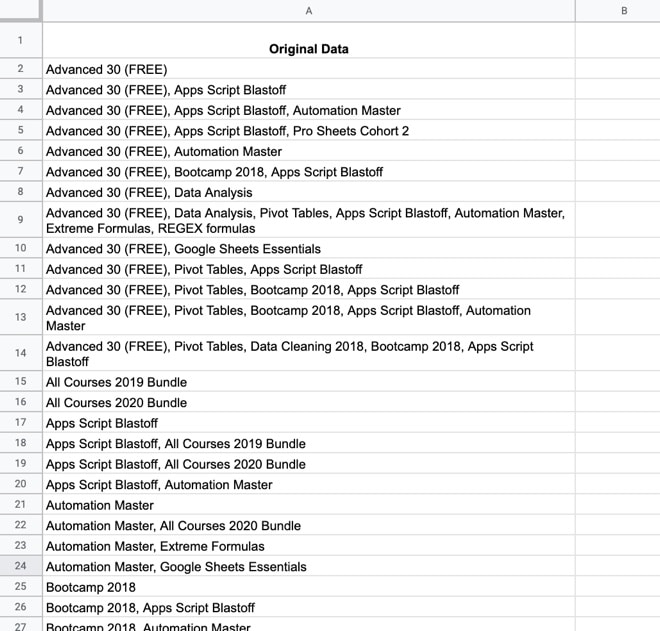 As you can see, it's a list of my online courses, but many of the rows contain more than one item, separated by commas.
Ultimately, I want to transform the data into this format: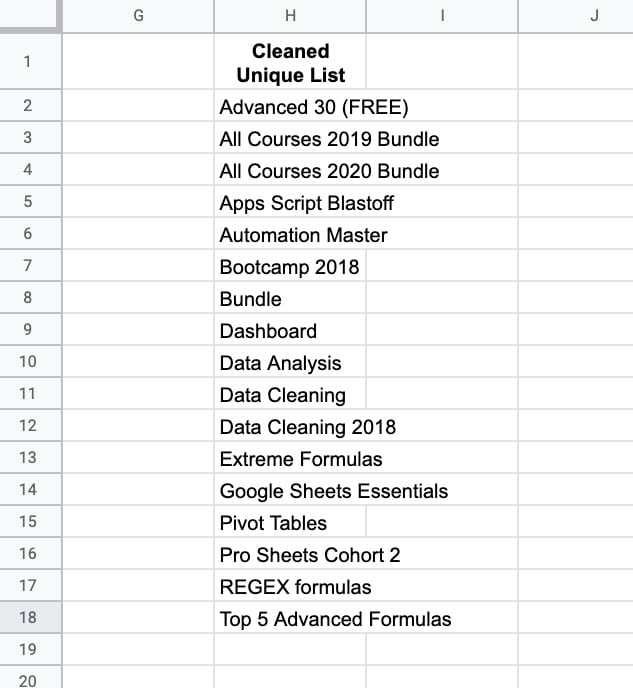 Continue reading Get A Unique List Of Items From A Column With Grouped Words