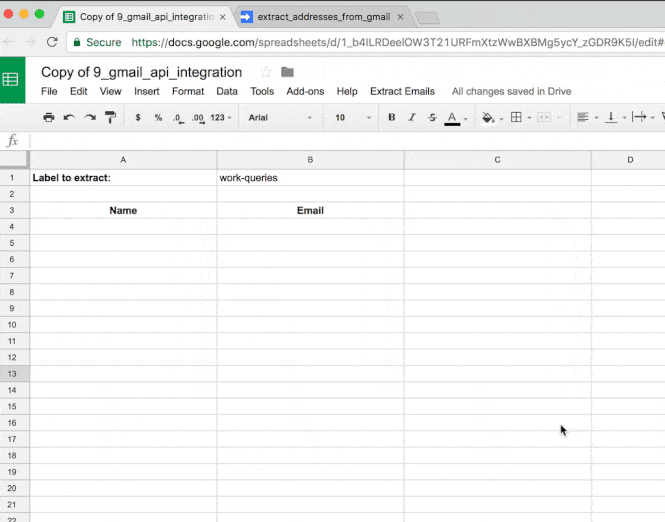 Everyone uses email in different ways. For me, email is at the very centre of my business. Everything flows through my Gmail account.
Being able to categorize all work enquiries or questions with a specific label, for example Queries (which I nest under my Work label) is one of the most useful features of Gmail.
Recently I needed to extract all of the email addresses for the hundreds of messages under this label. Super tedious to do manually, but thankfully there's a much quicker way using Apps Script.
In this post, we'll see how to setup a Google Sheet to extract all the email address for a specific Gmail label. I'll share the code and walk through it with you. Continue reading How To Extract Email Addresses Tagged With A Specific Gmail Label