Let me show you a unique use case for pivot tables – building maps!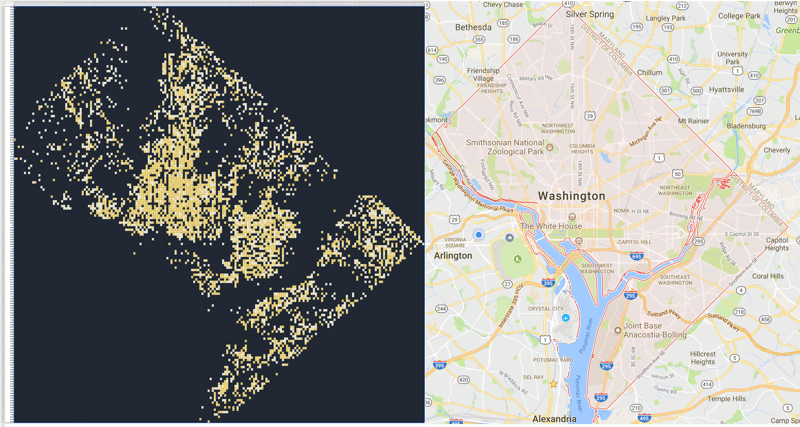 Can you guess which city this is?
It's Washington D.C. and it's also a pivot table in Google Sheets. The image on the left is the map built with a pivot table. The image on the right is a screenshot of Washington D.C. from Google maps.
Look closely and you might just be able to see the Google Sheet row and column headings around the map.
Wait, what?
Continue reading Mapping data with Pivot Tables in Google Sheets…yes, really! 🌎